VNTANA has always made embedding 3D products on User's site a breeze, but we just made it even simpler.
Our platform has added automatic QR code generation to the 3D CMS so users can easily test 3D assets on their mobile devices. Simply publish the 3D file to the API on the production page and the QR code appears.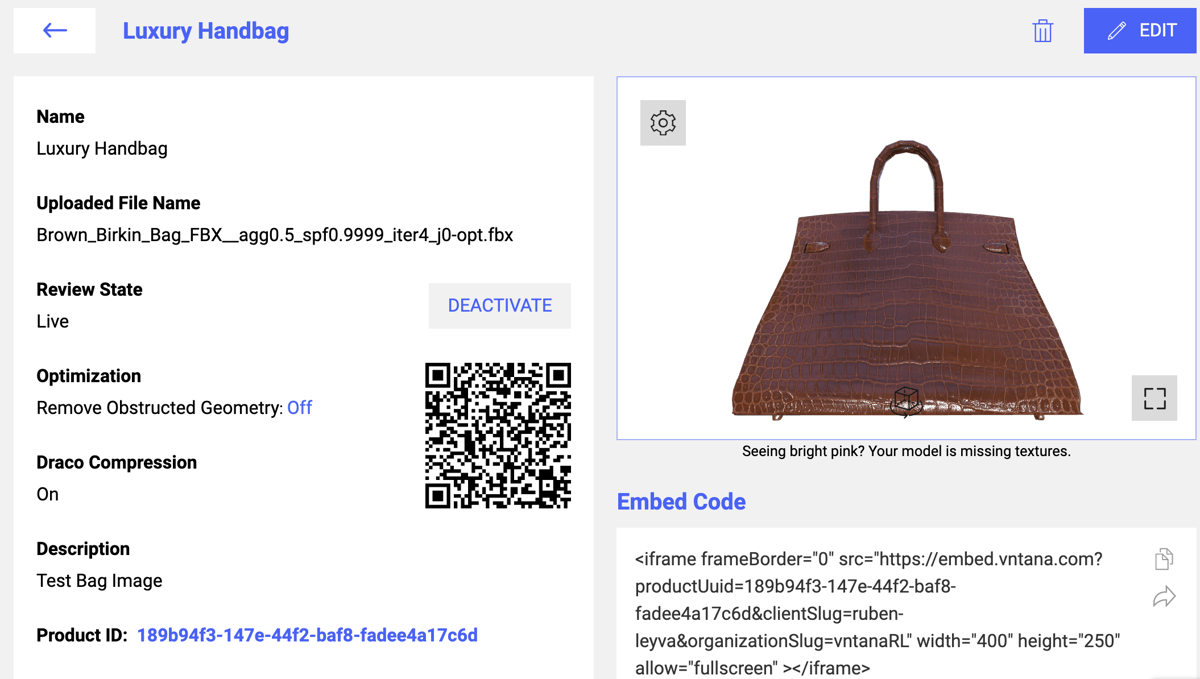 While embeddable iframe codes are still accessible, this new feature enables Users to review their products faster without having to copy & paste the embed link.
It's as easy as placing your iOS or Android device's camera over the QR code, and the preview link will appear directly in the lens!
Test out the QR on a few of our sample products by clicking here.